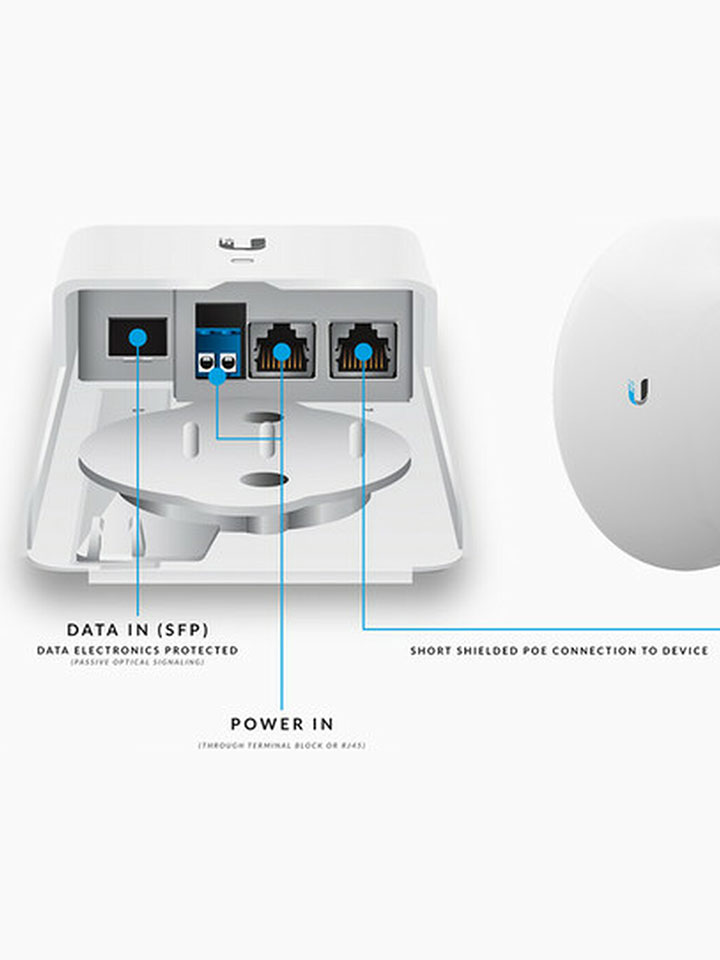 What is Mesh WiFi
Mesh WiFi devices are whole home WiFi systems designed to eliminate the dead zones and offer fast and reliable WiFi throughout your home. Mesh WiFi networks have numerous WiFi Broadcasting access points, in contrast to typical routers with only one point. A Mesh router enables all the devices connected to your network to have access to better coverage, speed and have better connection reliability.
Benefits of a WiFi Mesh Network
Mesh WiFi is an ideal choice for all home types, particularly large, mid-sized homes with a patio and large backyard will face issues from dead zones, and weak or incomplete WiFi Coverage. Generally, when you have slow WiFi or experience dead zones, choosing a range extender is a viable option. However, a range extender does not provide fast speed and may not cover your entire home.
A regular WiFi router also has downsides, especially for families with many members. The typical router cannot maintain strong internet speed when connected to various devices such as computers, TVs, and phones.
Multiple mesh nodes enable all the family members to connect to the WiFi with multiple devices simultaneously without reducing the speed of the WiFi bandwidth. Mesh WiFi is also a great choice for homeowners looking for a powerful WiFi connection without having to deal with the complex configuration and setup of most standard routers.  If your family spends a significant amount of time in your backyard or patio this WiFi setup is ideal for you.
Features of a Whole Home WiFi System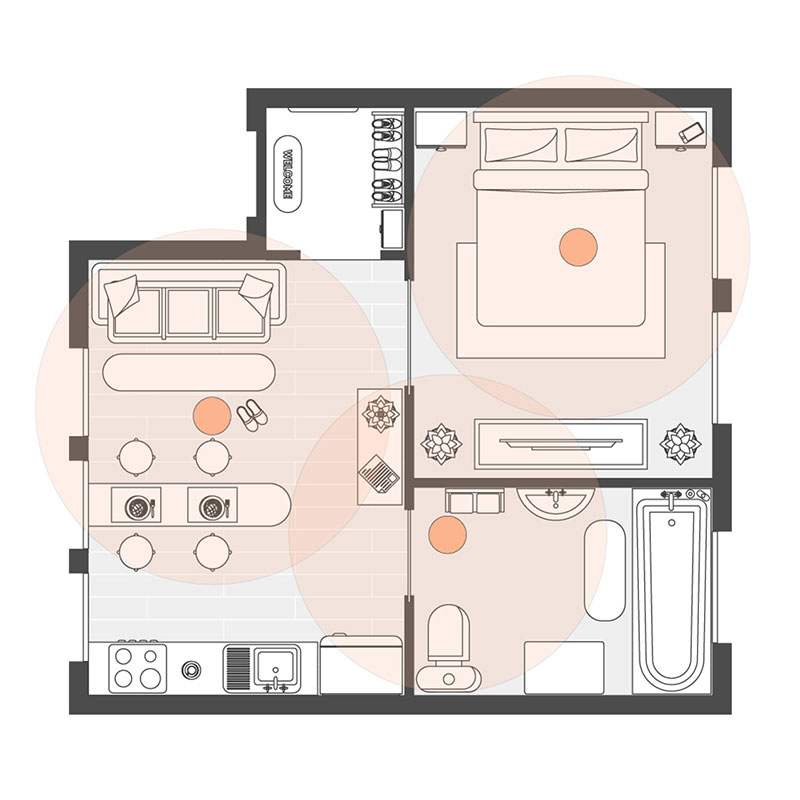 One Network for Your Entire Home
Mesh WiFi comes with a smart and intuitive technology that enables you to stay connected to the internet even when one of the mesh nodes malfunctions. The system prevents the need to sign in to multiple networks every time you move from one room to another.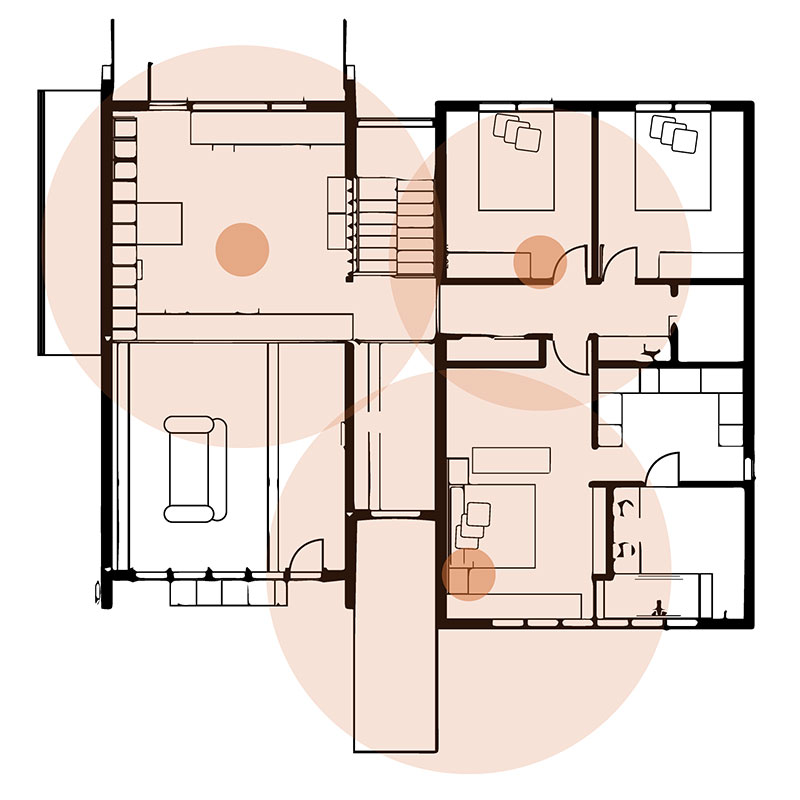 Stable Long-Range Connectivity
Regardless of where you are within your home, a mesh router provides you with a powerful and stable connection. With this system, you can get strong WiFi on the first-floor bedroom or basement since each mesh node piggybacks on the signal of the other nodes.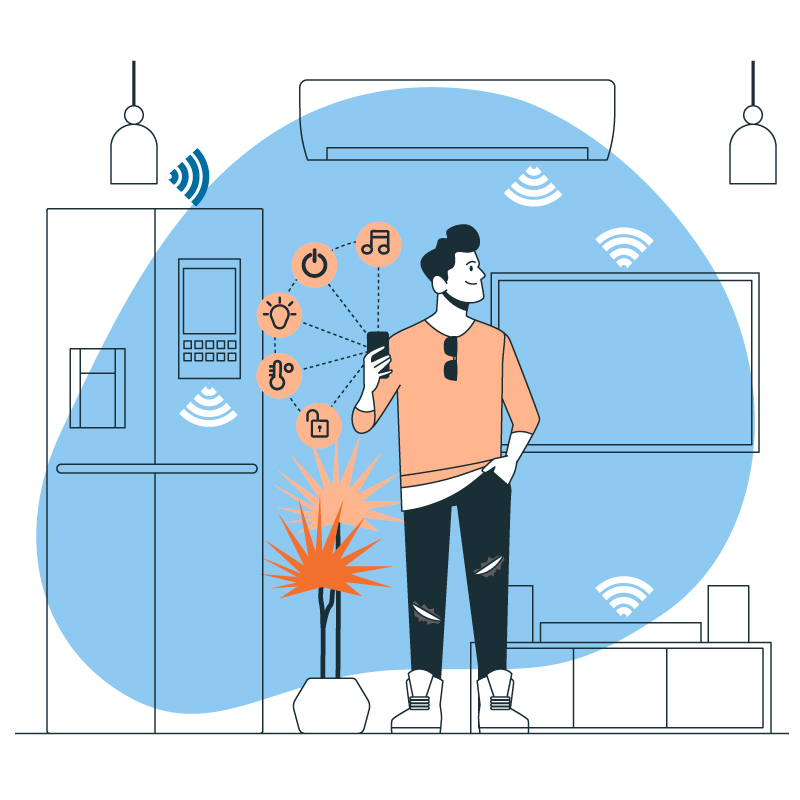 Easy Setup and Management
Another advantage of having a mesh router is that they come with an easy setup. The easy setup saves you time and the headache of figuring out how to install them. The routers also have easy management controls that enable you to toggle the network setting, enact the parental controls, and check the speed.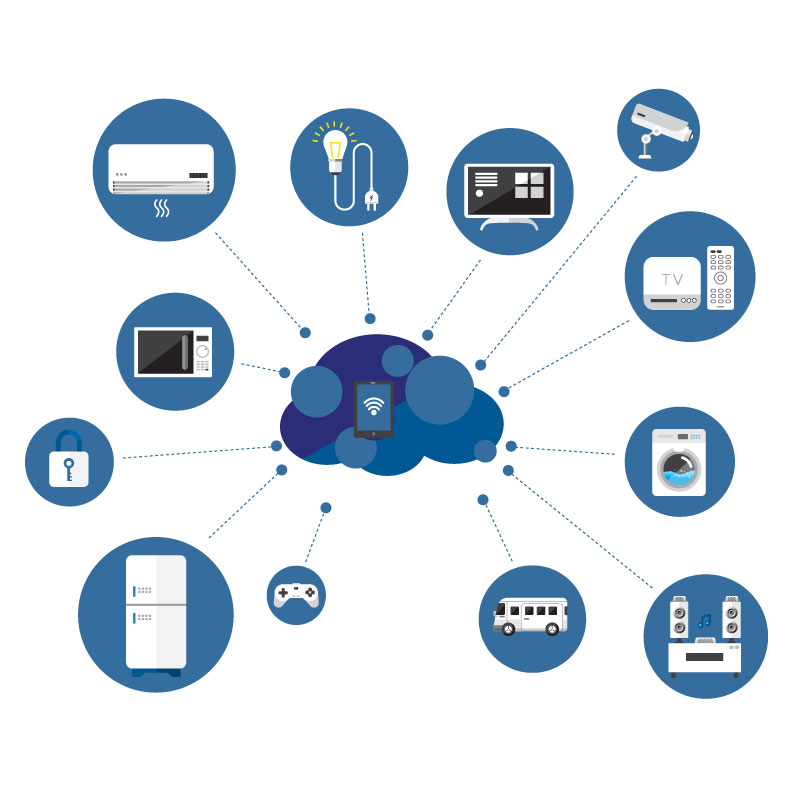 Control Your Smart Home
Unlike the standard routers, our Cambium Network WiFi comes with advanced technology that enables them to function as both a router and a smart hub. The models allow you to connect your WiFi and with other IoT devices and manage the connected devices through the app.
Hardware Security
Mesh routers provide better security for your data, thanks to the free over-the-air firmware updates. It also has a strong firewall that ensures that your devices pick only the approved packs.
Advanced Encryption
The routers also automatically protect the wireless connection using advanced encryption. It provides strong encryption between all the hardware units and the WiFi devices, ensuring that the data is not compromised.
Antivirus protection
The Mesh router also has the Home Shield feature to provide advanced virus, ransomware, and malware protection for all your devices. The added protection is quite useful for all devices, including those that do not have the protection, such as smart locks and WiFi cameras.
Content Filtering
The Mesh router also enables the user to create profiles and filter content using a customizable or preset list that allows it to block any malicious activity.
Mesh WiFi and a Range Extender – Any difference?
When it comes to the functionality, the range extender and Mesh WiFi seem to be very similar. However, three major differences make the Mesh WiFi router stand out.
One the mesh technology provides the strongest WiFi connectivity regardless of where you are inside or outside of your home. They eliminate any dead zone and ensure high-speed internet, improving their reliability.
When using the range extenders, you must manually sign in to new networks when you move from one room to the other. Multiple signing-in lets you maintain a stronger connection when you move away from the router. However, when using the Mesh router, you do not need to sign in to various networks.
Over the last couple of years, the Mesh technology has grown quickly, becoming the go-to solution for anyone looking for a long-range signal, simple setup, and easy to use. Additionally, the Mesh WiFi provides a fast and reliable WiFi signal compared to a range extender. The router also provides more security to your data and keeps your devices safe from viruses and malware.
We offer internet without data caps for both Business and Home use
For your convenience, here are some links to the areas we currently serve.