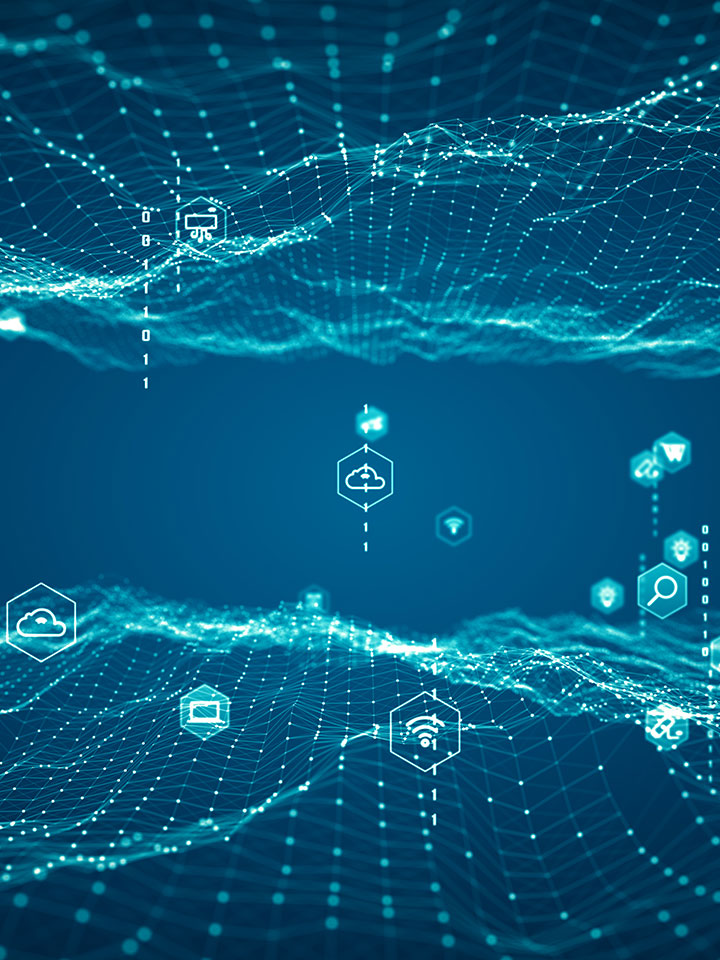 Internet of Things (IoT)
There have been many technological advancements, but there aren't any flying cars yet; however, installing IoTs in the home space has many advantages. Smart homes have a range of devices designed to help homeowners control their homes. These devices are connected to one network and used to control various activities in the home, including turning the lights on, activating the vacuum, improving security, etc. Here are various features of IoTs and ways the system can help homeowners and renters.
Benefits of IoTs for multifamily housing
Saves time: IoTs can help homeowners (especially administrators) save time by automating scheduled activities. For instance, you could set your thermostat to turn on each time you are about to get home, saving you the hustle and time spent on turning it on yourself.
Conserves energy: IoT technology can help homeowners save energy and money spent on bills. For instance, they could set their lights to turn on or off on schedule, making homes more energy-efficient.
Protects assets: IoT technology could be used to make the home more secure. For instance, you could monitor your home from any location through your phone, ensuring everything is in place.
Simplifies access to the building: IoT helps improve building access by verifying each individual's credentials before entering the home. This is vital if you live with other people in your home.
Helps retain residents: IoT technology is so effective that most residents would rather rent and live in homes equipped with the technology than move elsewhere. IoT is safer, more efficient, and more practical.
Justifying higher rents: Buildings equipped with IoT technology often have higher rents, and good reason. Most residents want nothing more than to feel secure and comfortable in their homes, and that's precisely what IoT technology offers.
Increases property value: Properties equipped with IoT technology are more valuable than those that aren't. Such properties are often more comfortable to live in, energy-efficient, and safer. Often, most renters and buyers wouldn't mind paying a bit more to take advantage of such benefits.
For Management
Control Your Intelligent Buildings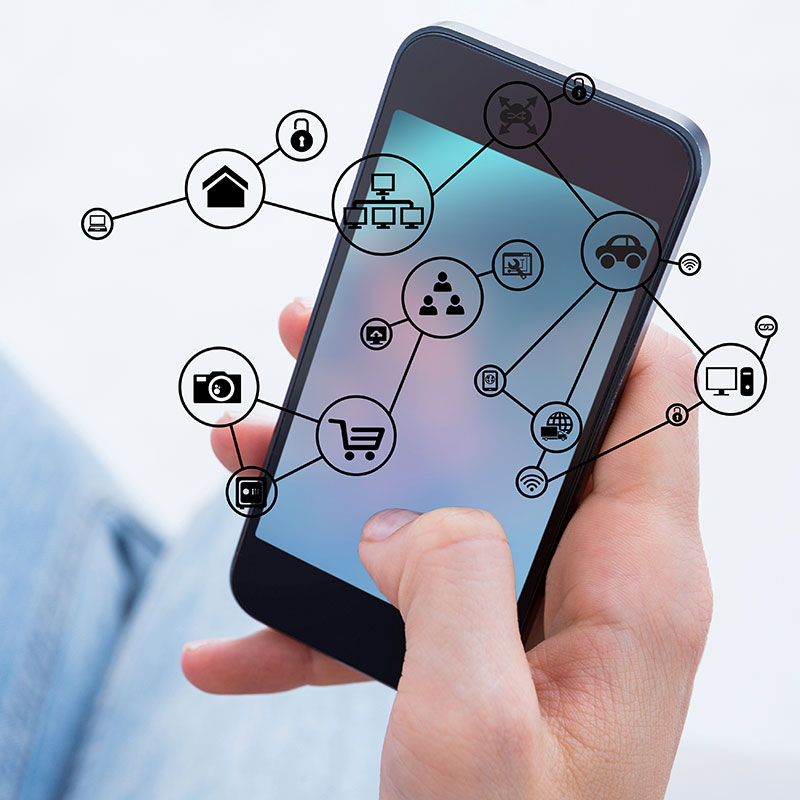 IoT helps owners control their buildings more efficiently. They can do this through their smartphone or laptop, which is more efficient than inspecting the property in person, especially if they are in charge of more than one property. Homeowners can manage their property through one dashboard by:
Tracking and managing work orders, making the entire process more streamlined and efficient. This also saves time and money that homeowners would have spent on hiring workers and making daily inspections.
IoT can also help managers stay informed about water metering, leaks, and energy usage. Finding and curbing such issues before they arise could save managers lots of cash in repairs and time.
IoT technology can also help managers manage and audit keyless entries for residents, visitors, maintenance, and vendors. It makes access to properties more efficient and secure.
IoT technology also helps provide streamlined integration with various services like Brivo, Tour24, Butterfly, PMS(s), etc.
For Residents
Smart Technology for Holistic Control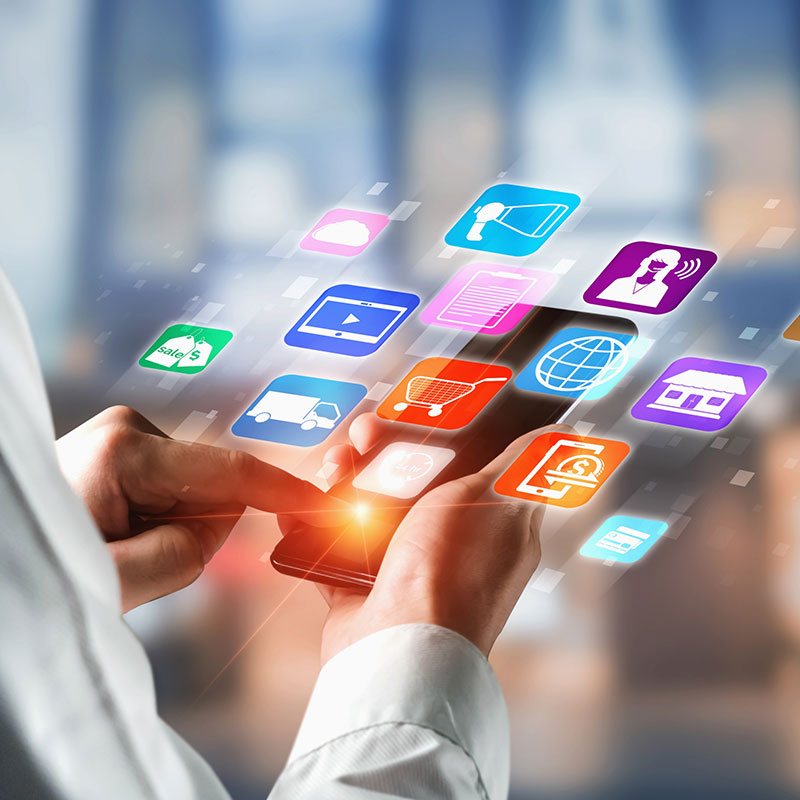 Smart technology also offers many benefits for residents, some mentioned above. For starters, it helps them get better access to their property and provides them with holistic control. The benefits include:
Clients can submit maintenance requests to management more efficiently. This reduces the time it would have taken to process the requests through traditional means and helps improve the residents' satisfaction.
Mobile device control for various appliances in the home, including shades, thermostats, fans, outlets, lighting, etc., makes life easier for the residents.
Scenes automation, schedules, and geofencing are a few features IoT technology for homes provides. For instance, residents can set up their homes with geofencing or create schedules around their life at home, etc. This can save lots of time, energy, and electric bills and make their life at home easier.
IoT technology for homes can help improve access for residents and visitors. This is quite effective for residents cohabiting in a home or those receiving visitors while away from home.
More IoT Features for Commercial and Industrial
Video security: Homeowners and residents can add exterior and interior cameras to their smart property and leverage cloud or onsite storage for added security. They can use these cameras to monitor their home and check any incidents that may warrant security action.
Water and energy metering: Property staff and homeowners can also access their dashboard to monitor real-time water and energy usage per property or unit. This can be efficient for homeowners and empowering for renters.
Leak detection: Homeowners can also prevent costly repairs by enabling leak detection using IoT technology, especially when residents are away. You could use the technology to determine where and how severe the leak is.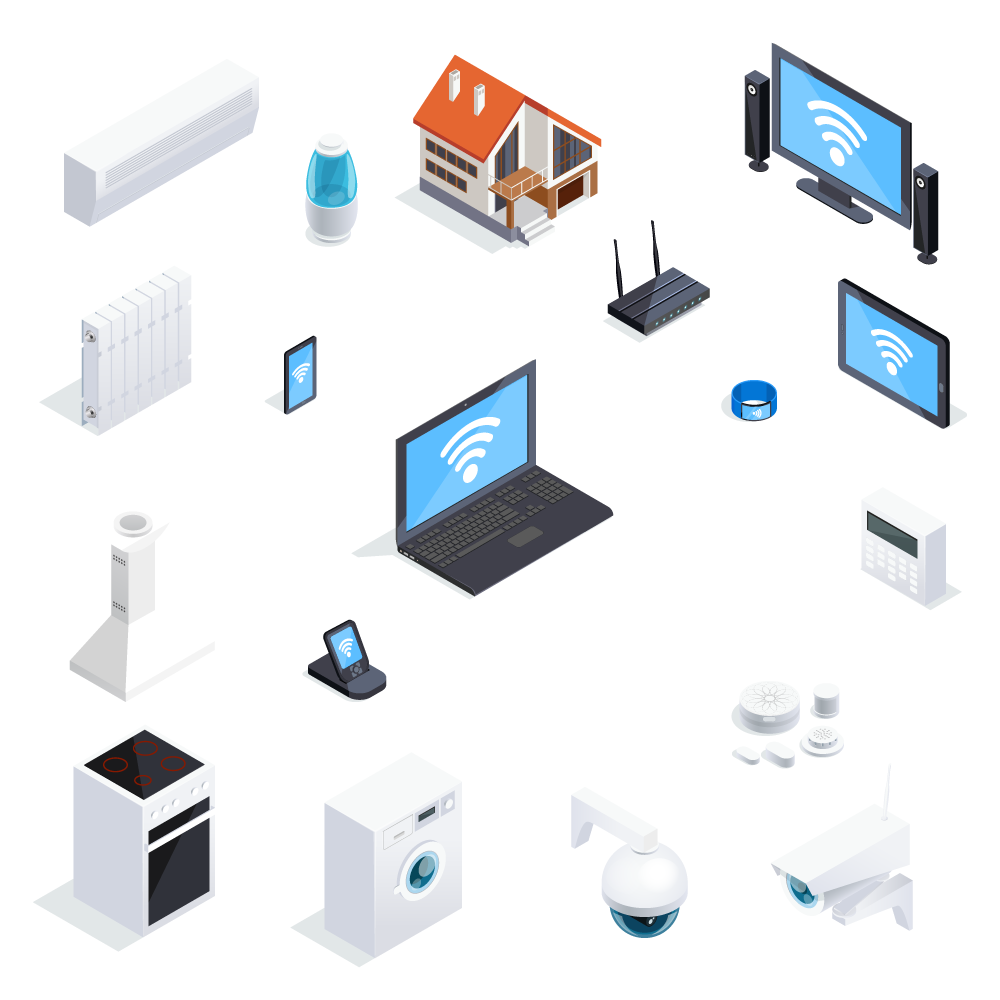 IoT for Agriculture and Farming

Data collected by smart agriculture sensors: In this approach to farm management, key components are sensors, control systems, robotics, autonomous vehicles, automated hardware, variable rate technology, motion detectors, button camera, and wearable devices. This data can be used to track the state of the business in general as well as staff performance, and equipment efficiency. The ability to foresee the output of production allows planning for better product distribution.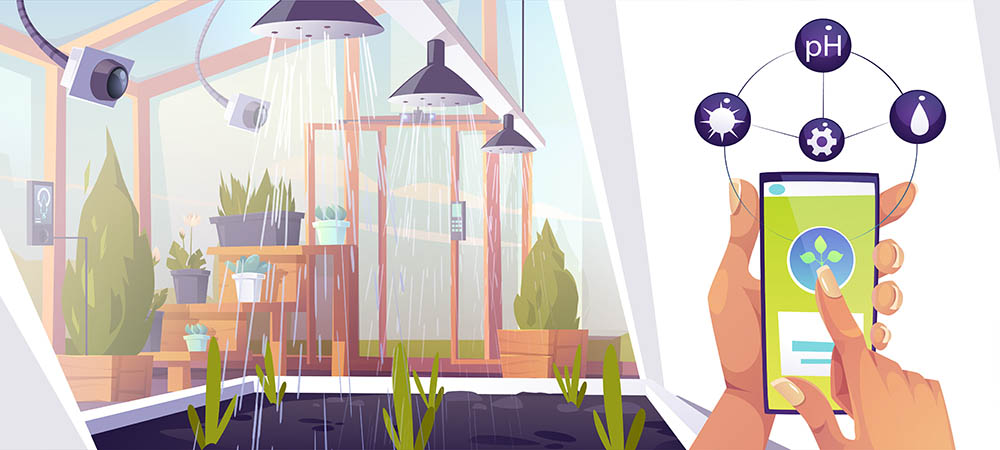 Smart Greenhouses A smart greenhouse designed with the help of IoT intelligently monitors as well as controls the climate, eliminating the need for manual intervention.
Predictive analytics for smart farming Crop predication plays a key role, it helps the farmer to decide future plans regarding the production of the crop, its storage, marketing techniques, and risk management. To predict the production rate of the crop artificial network use information collected by sensors from the farm. This information includes parameters such as soil, temperature, pressure, rainfall, and humidity. The farmers can get accurate soil data either by the dashboard or a customized mobile application.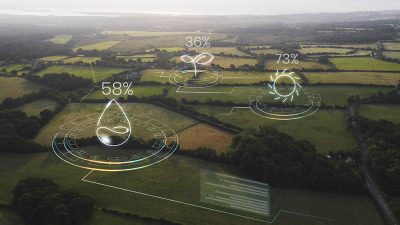 Livestock tracking and geofencing Farm owners can utilize wireless IoT applications to collect data regarding the location, well-being, and health of their cattle. This information helps to prevent the spread of disease and also lowers labor costs.
Agricultural Drones: Ground-based and aerial-based drones are being used in agriculture in order to enhance various agricultural practices: crop health assessment, irrigation, crop monitoring, crop spraying, planting, and soil and field analysis.

Farmers have started to realize that IoT and Smart Technology is a driving force for increasing agricultural production in a cost-effective way. Because the market is still developing, there is still ample opportunity for businesses willing to join in.
Takeaway
Choosing the internet for your business or home is important and applying IoT and Smart technology is infinitely better. However, finding the right people to help you out can be tricky. We understand how IoT for residential and commercial works and have the right skills and expertise to help you. We advise you not to settle until you get nothing less than the best.
We offer internet without data caps for both Business and Home use
For your convenience, here are some links to the areas we currently serve.